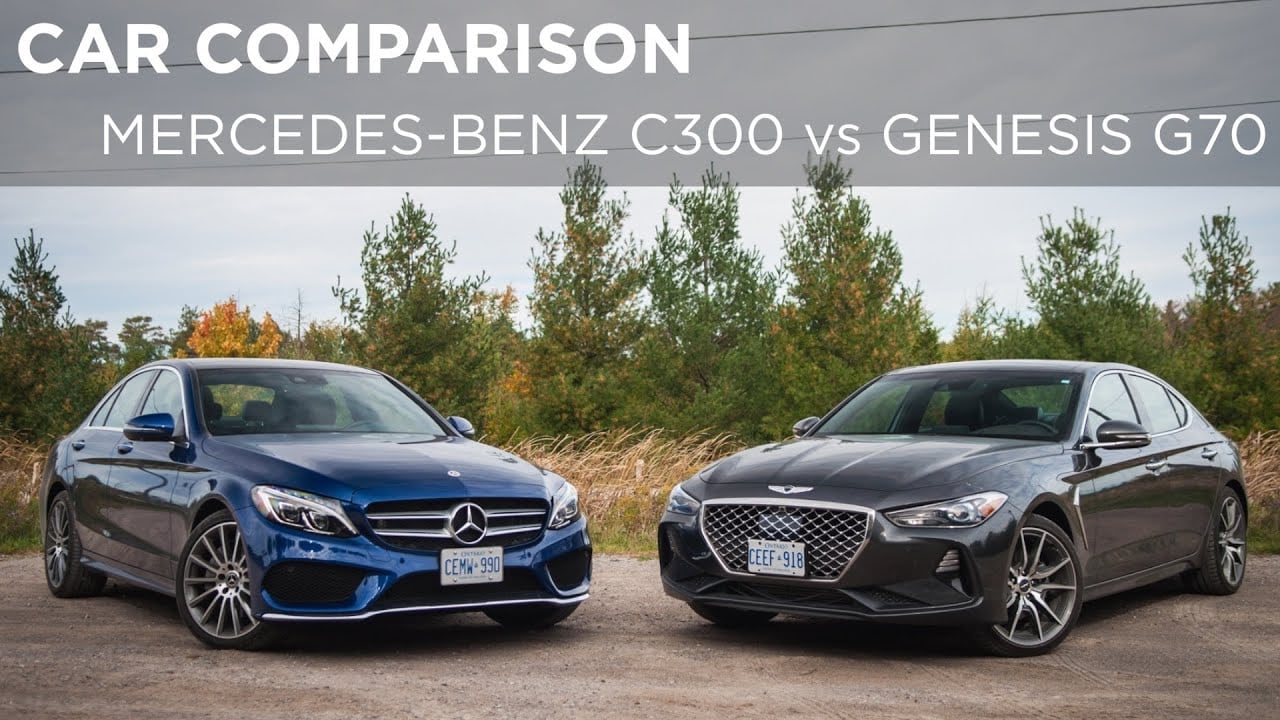 Genesis G70 vs Mercedes-Benz C-Class
Price: No matter what your budget looks like, most people like to save money where they can and with the Genesis G70, you will do just that as it begins more than $7,000 less than the starting price of the C-Class sedan and you get to enjoy more features for your money!
Features: While the Genesis G70 comes available in a couple trims, you will find that even the base offers an outstanding array of features to help you on your daily drive to work from speed-sensitive wipers to a remoter fuel-door release button and speed-sensitive volume control. These features must be added on to the Mercedes-Benz C Class on an "a la carte" basis for extra fees.
Warranty Coverage: Along with the affordable starting price, the G70 comes backed by a comprehensive assortment of warranties, such as the 10-year/100,000-mile Powertrain Limited Warranty. The Mercedes-Benz brand offers powertrain coverage for the C-Class, but it only lasts for five years or 50,000 miles, whichever occurs first.
Interior Space: Despite having a slightly more compact appearance the G70 offers a more spacious interior for you and your passengers when heading out to the office, with almost 40 inches of front head room and up to 35 inches of rear leg room. The C-Class falls short with 37.1 inches of front headroom, while its rear leg room and total passenger volume are unlisted.

Genesis G70 vs BMW 3 Series
Interior Space: Once again, the G70 shows off a big advantage over its top competition from BMW with almost 40 inches of front head room and almost 43 inches of front leg room, giving you and your copilot a comfortable drive.
Safety: Interestingly, both of these sedans are fairly well-matched in safety ratings, but the BMW does fall short in seatbelt ratings by the Insurance Institute for Highway Safety (IIHS) due to its lack of front seatbelt height adjusters and active front head restraints. Both of these features are standard on the Genesis G70.
Convenience: While BMW cars tend to offer a generous assortment of features, the BMW 3 Series does not come available with such conveniences as memory settings for the steering column or a remote fuel door release button, both of which can come in handy, even when stopping for gas in Westchester.
Warranty: As with Mercedes-Benz, the 3 Series comes backed by basic and powertrain warranties keeping this luxury sedan covered for 48 months or 50,000 miles, whichever occurs first. Meanwhile, the Genesis G70 comes backed by a 60-month/60,000-mile Basic Warranty and a 120-month/100,000-mile Powertrain Warranty.