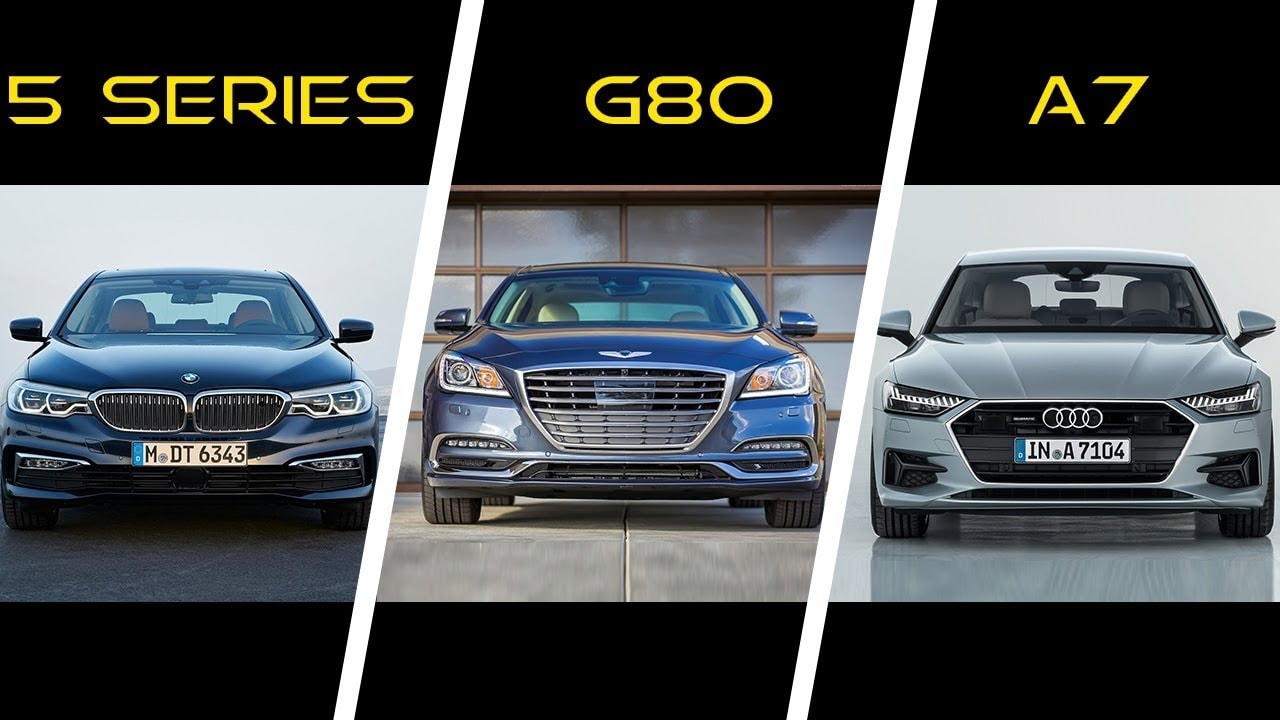 Genesis G80 vs Audi A6
Interior Space: The Genesis G80 offers a total passenger volume closer to that of a midsize sedan giving you and your passengers flexible comfort as you cruise out to New Rochelle. The G80 features 108 total cubic feet of passenger space with 41 inches of front head room and 38.2 inches of backseat head room. Meanwhile the Audio A6 contains 38 inches of front head room and 38.1 inches of rear headroom, while total its passenger volume is unlisted but assumed to lower.
Transmission: While the horsepower of their respective V6 engines are fairly well-matched, you will find that the Genesis G80 offers a smoother acceleration when heading out to work in Yonkers, with an extra gear shift in its eight-speed automatic transmission over the seven-speed automatic transmission of the Audi A6.
Price: The Genesis G80 begins at a starting price more than $15,000 lower than the Audi A6 and offers a few extra features on all trim levels which cost extra for its Audi competition. Such features include a remote fuel-door release button, a power rear sunshade, and an auxiliary jack for smartphones.
Warranties: The Genesis brand offers a number of comprehensive warranties for this midsize luxury sedan, including a 60-month/60,000-mile Basic Warranty and a 120-month/100,000-mile Powertrain Warranty. Both of these warranties are offered on the Audi A6 for the same duration: 48 months or 50,000 miles, whichever occurs first.
Genesis G80 vs BMW 5 Series
Powertrain: If you are looking for a sedan with a bit of an extra kick in its speed capabilities, then you have come to the right place as the standard V6 engine of the G890 generates 311 horsepower and 293 pound-feet of torque, giving you a powerful way to commute in and out of Westchester. The standard engine of the BMW 5 Series is a less-powerful inline four-cylinder (I4) engine which generates 248 total horsepower with 258 pound-feet.
Safety: Both sedans are fairly well matched in safety ratings, but the BMW 5 Series falls short when it comes to providing some critical safety equipment such as active front head restraints, second-row side airbags, and front seatbelt height adjuster. All of these are standard on the Genesis G80.
Convenience: When traveling long-distances outside of New York, the Genesis G80 offers a few extra conveniences to help you along the way, such as a fuel door release button on the key fob as well as a built-in compass. Neither of these features  are available on the BMW 5 Series.
Warranty and Price: Not only does the BMW 5 Series sedan begin at a starting price more than $10,000 over that of the G80, its basic and powertrain warranties last as long as those of the Audi A6: 48 months or 50,000 miles. The Basic Warranty for the G80 lasts for 60 months/60,000 miles while its Powertrain Warranty lasts for 120 months/100,000 miles.